23.03.2018
An amazing "French" night at Pyrgos Petreza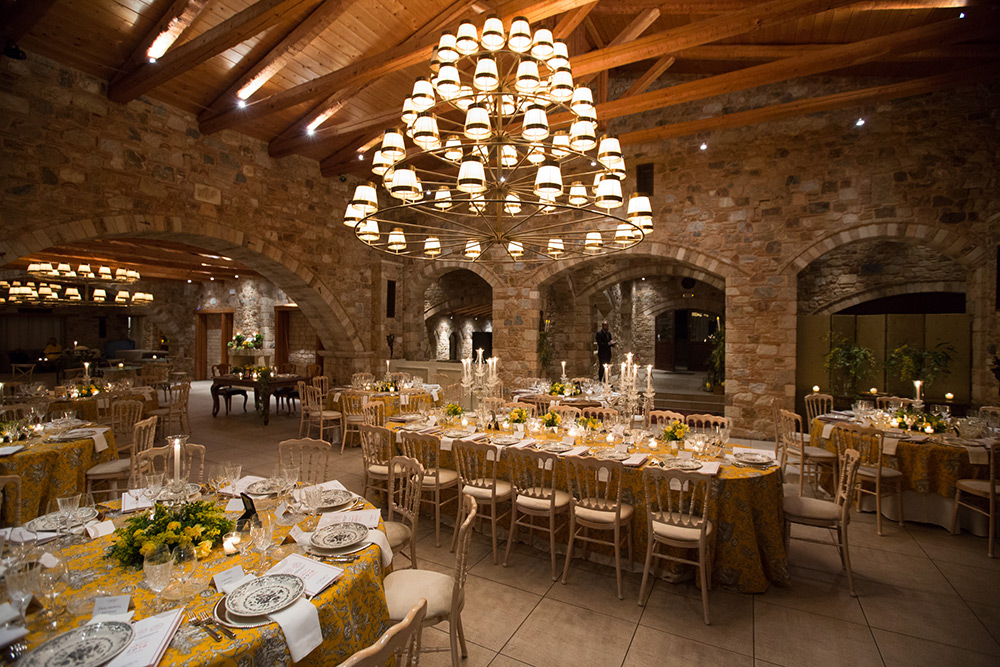 Dinners
Everyone attending this unique event, that was dedicated to the cuisine and wines of France will definitely cherish the memory. Gout de France/ Good France, an organization of the French Ministry of Europe and Foreign Affairs, under the supervision of the renowned chef Alain Ducasse is a celebration that takes place in exceptional locations around Europe- amongst which is Pyrgos Petreza.
Attendance was remarkable, another proof that the Greek audience recognizes and honors good initiatives. Thus, all of us, the evening of March 21st, we witnessed a perfect gastronomic journey, through the menu that our chef, Miltiades Kioukas, created in order to express in flavors the finesse, complexity, and uniqueness of the cuisine of South France. Every dish on the menu was matched with a different wine- always from the famous vineyards of the same area, selected attentively in order to highlight the flavors and scents. Again, as in every event we are hosting, we shared the friendly atmosphere, as people with a special appreciation for gastronomy and good wine.
As an epilogue, we want to thank everyone that honored us with their presence. And to renew our meet up for the next, exceptional event.