05.03.2018
Goût de France- Good France @ Pyrgos Petreza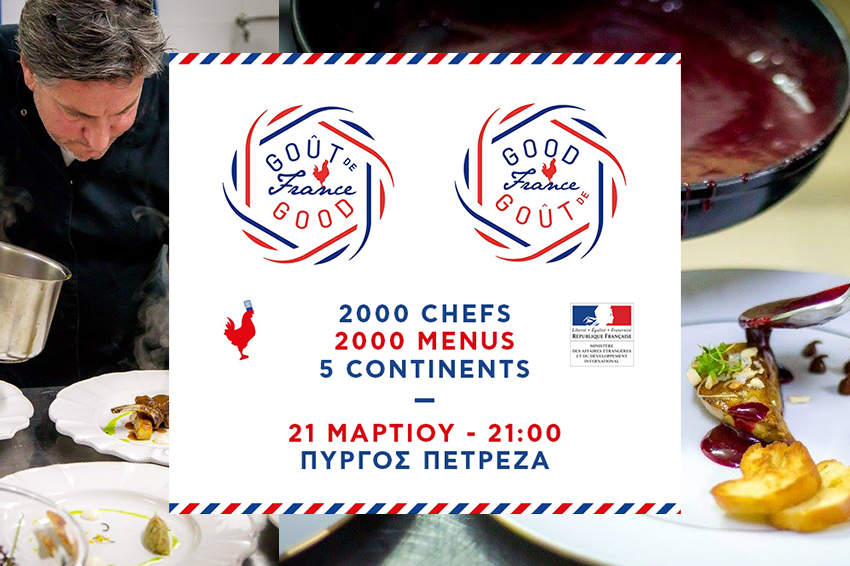 Dinners
Goût de France / Good France is organized for 4 consequent years by the Ministry of Europe and Foreign Affairs of France. This year, in collaboration with the renowned chef Alain Ducasse, the event comes to Pyrgos Petrezas.
On the 21st of March, we join a chain of 2000 chefs around the world in a celebration of high gastronomy. The team of Pyrgos Petreza along with our Executive Chef- Miltiades Kioukas- participate in this global event with an authentic French menu, accompanied by exceptional French wines and champagne.
We invite you all, to enjoy an elegant combination of French flavours and wines.
Entrée / Starter
FR Salade niçoise au thon frais et aux anchois, sabayon au citron vert
EN Nicoise salad, fresh tuna, lime, anchovies sambayon
Plat(s) / Main course(s)
FR Bouillabaisse au safran, à l'aïoli et aux crostinis
EN Bouillabaisse with saffron, aioli & crostini
FR Cassoulet aux cuisses de canard
EN Leg of duck with beans cassoulet
Fromage(s) / Cheese course
FR Fromages du Sud de la France
EN South France cheese
Dessert
Tarte tropezienne
Prix / Price : 75€
(vins compris / wines included)