27.03.2019
We celebrated French cuisine as it is worth it!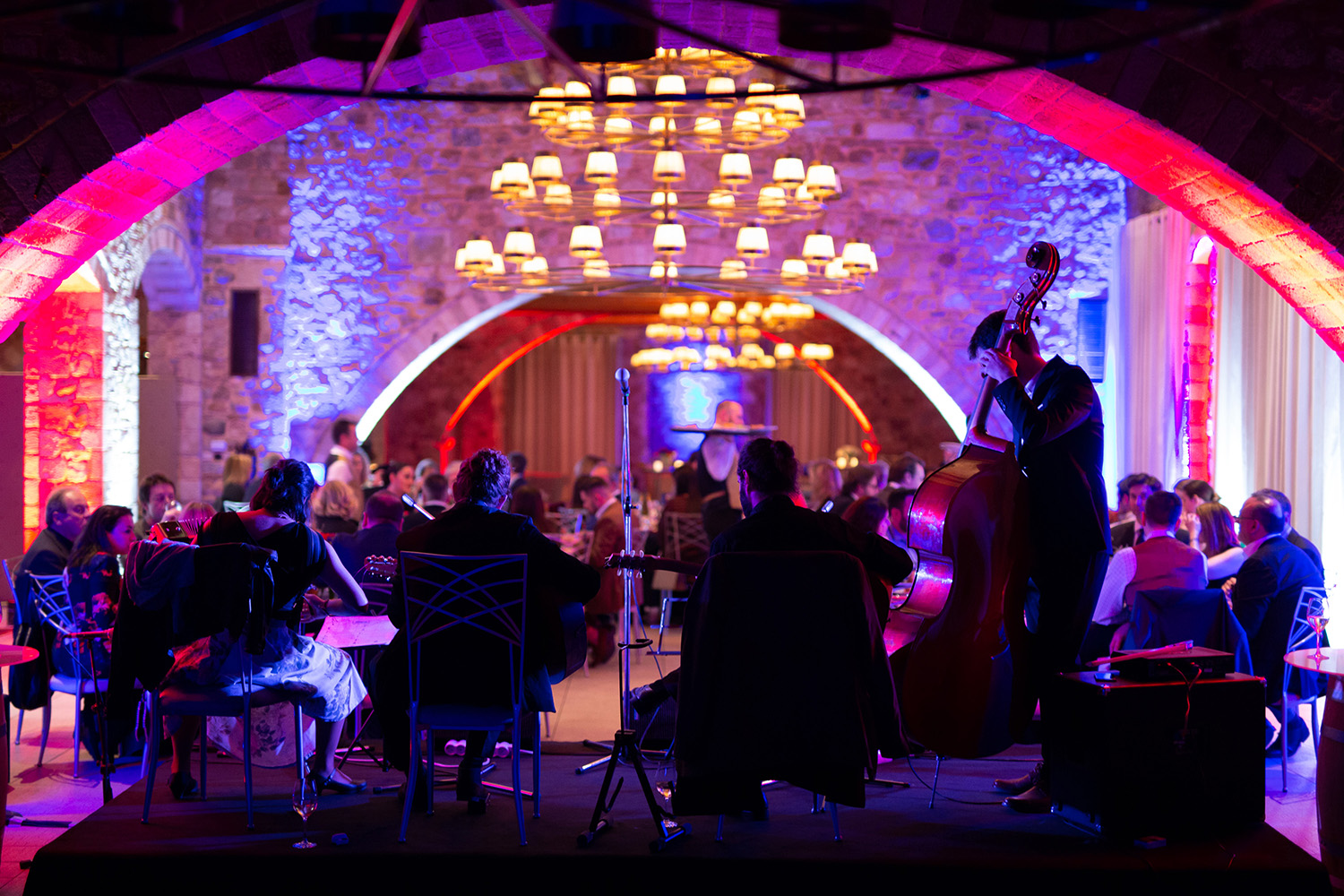 Dinners
Gout de France is in itself a great international culinary event. We always do our best and we always try to create a more impressing event than the past year. And this year we have the impression that we have reached that point where we can really be proud of. We celebrated French cuisine as it is worth it and we really enjoyed it!
The event was sold out before the big event as expected, to those who were there and experienced a complete experience in every level, they were pretty lucky. From the decor of the place, the art de la table, the music, the wines and, of course, the delicious meal.
Η βραδιά ξεκίνησε ταξιδεύοντας στην Καμπανία με ένα ποτήρι σαμπάνια Esprit Nature του οίκου Henri Giraud και μια σύντομη παρουσίαση των οινολογικών επιλογών της βραδιάς από τον Γιάννη Μακρή της JEROBOAM. Και με το πρώτο ποτήρι κρασί μας καλωσόρισαν και οι Manouchedrome που έντυσαν την βραδιά με ζωντανή μουσική από αγαπημένα γαλλικά τραγούδια εποχής.
The evening started with very high levels, as the first dish was a "Paris Breast" with salmon sous vide, creamy cheese and a small salad of asparagus and peas served by Alsace, Gyotaku 2016 from Domaine Mittnacht.
But by entering the first main dish we realized that there is even better to come, as the Stuffed Fillet with mushrooms, fluffy potato puree, green beans, bacon, butter sauce and hazelnut was incredible. Surely the best fillet we have ever tried & matched perfectly with Chablis 2017, Domaine Vincent Dampt
And after the fish, its time for the meat. Α delicious lamb with Confit peppers, eggplant and goat cheese with fresh aromatic herbs accompanied by a Saint Emillion 2015, "Veilles Vignes" from Chateau Clarisse. That's where we started wondering what could be better? The fish or the meat? Couldn't decide which was tastier.
And of course a French evening cannot be completed without a dish full of French cheese served by a Compte 36 months maturation, a Camembert and a wonderful Cantal petit.
And for French pastry lovers, our chef had prepared a fantastic Milletie Chocolate with ice cream candy and warm sauce made of praline and milk that was great with a Gewurztraminer 2017, Domaine Mittnacht.
And then, an encore from the beloved Manouchedrome that once again played Padam padam padam was the perfect ending to a perfect night!
Thank you so much for this lovely evening. And cheers to many more.