26.05.2016
ΜC III Dinner: Two unforgettable evenings at Pyrgos Petreza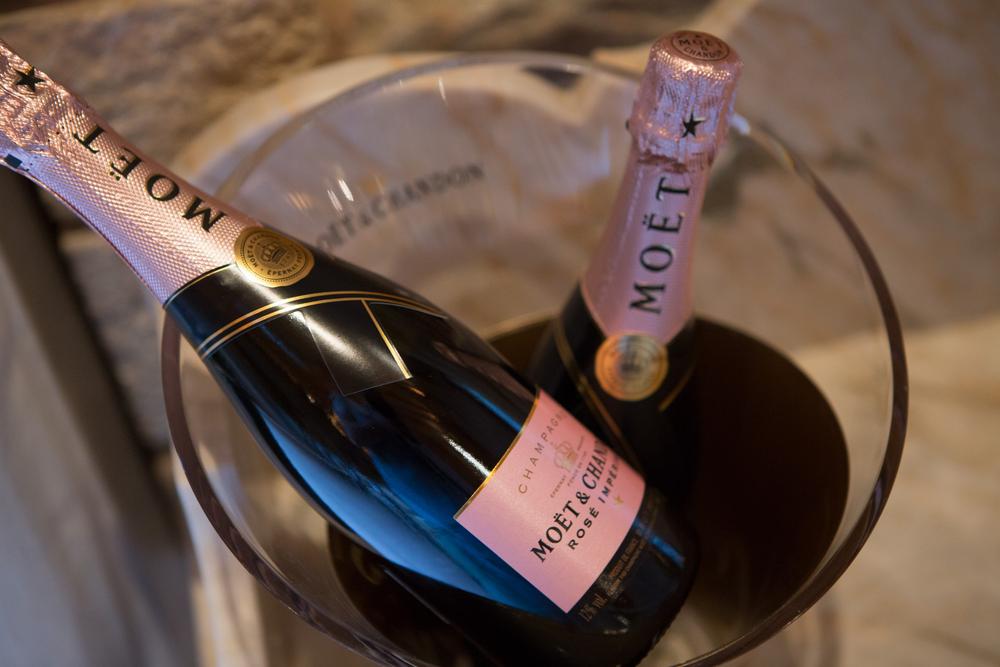 Corporate events
The two nights at Pyrgos Petreza –Evi is right when she says that it looks like a Toscany landscape- on the occasion of the worldwide launch of the top MC III was the culmination of the FnL Events. The stunning scenery of the location, the MC III of Moet & Chandon, that travelled its myth to Greece for the first time and the atmosphere created by all of you who honored us with your presence, made us proud for the FnL Awards evolution, which may have started with tenacity, but during their course you made them one of the most sought-after gastronomic events of the city.
I know, it may sound a bit cliché, but it is hard to put into words these scenes. As the one who was responsible to describe them, I did not even have the time to absorb the experience of the tasting of such a champagne, to the decree that I could do it, that is. The multidimensional MC III of Moet & Chandon is an important blend, mainly because it inaugurates a new, unprecedented era for champagne in a worldwide level. It is unlike any other, has not been copied by anyone and, for the time being, it is unique in its kind.
It has got imitators, nor competitors and to my opinion, it cannot be evaluated by any standard, since everyone who will try to make it, will find difficult to copy its groundbreaking character. You understand then, that the first official presentation for Greece, inside the FnL context, was a mental journey to the future since we had the chance to share with you the first champagne that will influence and maybe set the standards for the next generations of the most wanted foam in the world.
Moet & Chandon's chef Pascal Tingaud (middle of photo, together with Miltiades Koukas and Justine Proy), travelled from Campania especially for these events and prepared for us a series of notable dishes that gave priority to the diva since they were simply designed to follow her and not bypass her. He treated with utmost respect the complex character of MC III, but also Moet Chandon Imperial, Moet Chandon Imperial Rose and Moet Chandon NIR -that opened and closed the dinner- and in cooperation with noted Pyrgos Petreza chef Miltiades Koukas, offered one and a half hour of fine gastronomic pleasure, subject to proportion. Moreover, that a star like MC III, knows how to shadow everything else, but we did not hold it against her, the moments she fatally did it.
The first guests started arriving around 20:00 and in less than half an hour, the Pyrgos balcony was filled with your familiar figures, together with some new ones, which we warmly welcome.
The welcoming dish was a series of canapes which escorted Moet Chandon Imperial. Cooked oysters, scallops with French toast and vanilla and a magnificent parmesan biscuit.
Just after 21:00, the guests took their seats in the vast, imposing dining room. After the necessary introduction by the FnL editor Panos Deligiannis and Moet Global Ambassador Justine Proy, an exquisite gazpacho with avocado and shrimps accompanied the rose bubbles of Moet, with a rose of roast mullet, again with the same label.
At this moment we have to publicly give our warm congratulations to the service for their extraordinary rhythm during the menu flow. We had already chilled when, like conspirators, started to look at each other with impatience.
MC III started being served in the magnificent glasses that Moet made especially for this label, away from the logic of the now famous flute, possibly wanting to highlight its wine-y dimension
Mobile phones were immediately on fire, while a soft Bresse Rossini chicken with fois-gras, celery puree and a fig and eggplant millefeuille escorted her magnificently.
The dinner closed with a caramelised pineapple with vanilla and lime sorbet. Next to it, Moet Chandon NIR, which is served with ice and is quite interesting and has a future altogether, since the ice cubes work harmonically with the champagne, as weird as it may sound. Moet doesn't do anything by chance. That's why it survives through the centuries and retains its fame –rightly- intact.
If I'm not mistaken, it was way past 23:00 when we left the dining room to end our night where we started it, at the Pyrgos balcony. A bar in the middle –set up by Spyros Kerkyra's Bar Solutions- served Old Fashion with Cognac Hennessy Fine, while many were equipped with the necessary ammunition, i.e. their cigars. As always, the best times start at this moment and although they stay at the moment someone lives them, but they don't stop being part of the success of FnL events. As are all of you, which are the alpha and omega of these events.
See you at Spetses in September!
Many warm thanks to the top companies Volvo and Gaggenau for their great support and to the beverage import company Ambyx for its grateful grant of Moet & Chandon!
Photography: Panos Smirniotis