18.06.2019
A night dressed in roses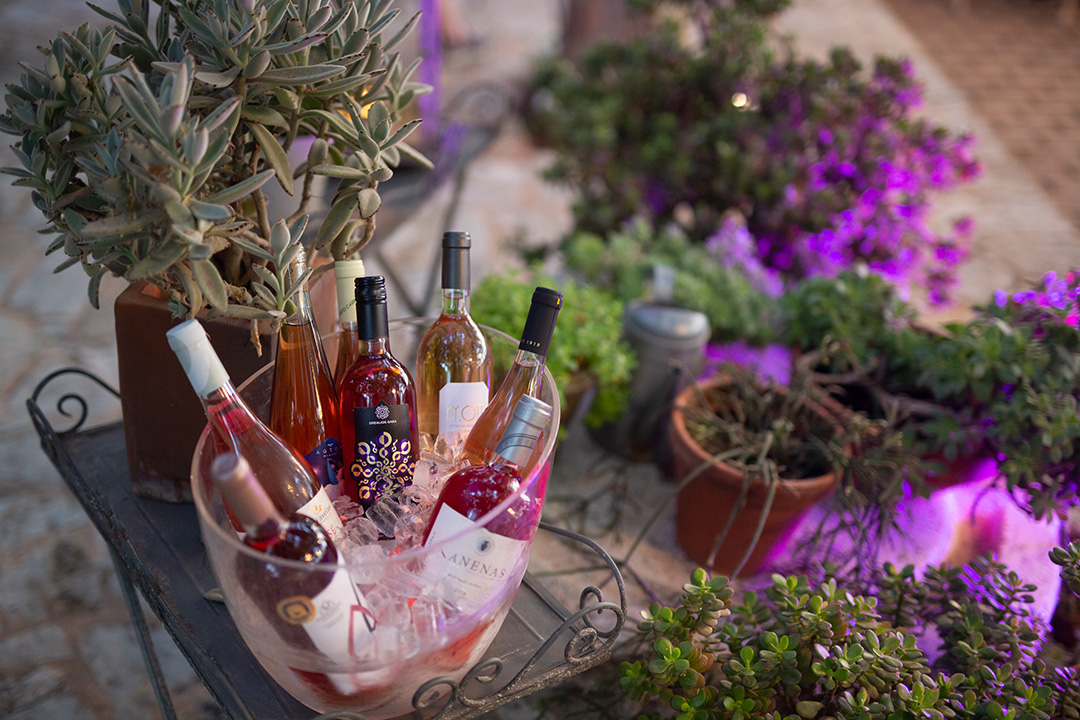 Dinners
Drink Pink Dinner returned to Pyrgos Petreza for another unique night offering a very interesting variety of rosé wines supported by the special chefs' menu. Haris Hararis joined our event and is sending us his feedback concerning the event.
The first thing we notice while arriving at Pyrgos Petreza around 8:30 was the beautiful table setup and the event design. The Belba sisters create an amazing design with pink elements on tables.
The sun is almost down and behind the vineyards and the leaves of the plane trees are illuminated in shades of pink. And as soon as the light of day was gone, the room was lit by scattered chandeliers hanging between the branches of the platinums. A really magical backdrop.
The whole table design really makes you prepare yourself for a delicious meal, there were pink flowers which made you relax and enjoy the event and take another sip of these tasteful rosé wines.
The meal started while we were talking about which rosé wine has been our favorite. And along with the first dish comes a basket of four rosé wines to choose in order to combine it with our dish. And this was the plan for each dish.
And somehow, from the wonderful duck pies, we went to the shrimp pad thai, then to the curry chicken and then to a fantastic dish of caramelized beefsteak with oyster hoisin anisé sauce and steamed rice. All the dishes were unforhetable tasty .And of course we did not forget the dessert that Myliades Kioukas chose to make with seasonal fruits. A tart with apricots and vanilla and strawberry sherbet. Best for blending with an aromatic fruity rosé wine.
An evening that surely noone will forget, and cheers to the next ones to come!
Design: Dimitra Belba
Photography: Panos Smirniotis
Lighting: Giorgos Galakteros - NGS Events
In collaboration with: Vinetum