22.10.2018
Coming up: Chef's Table with George Floudas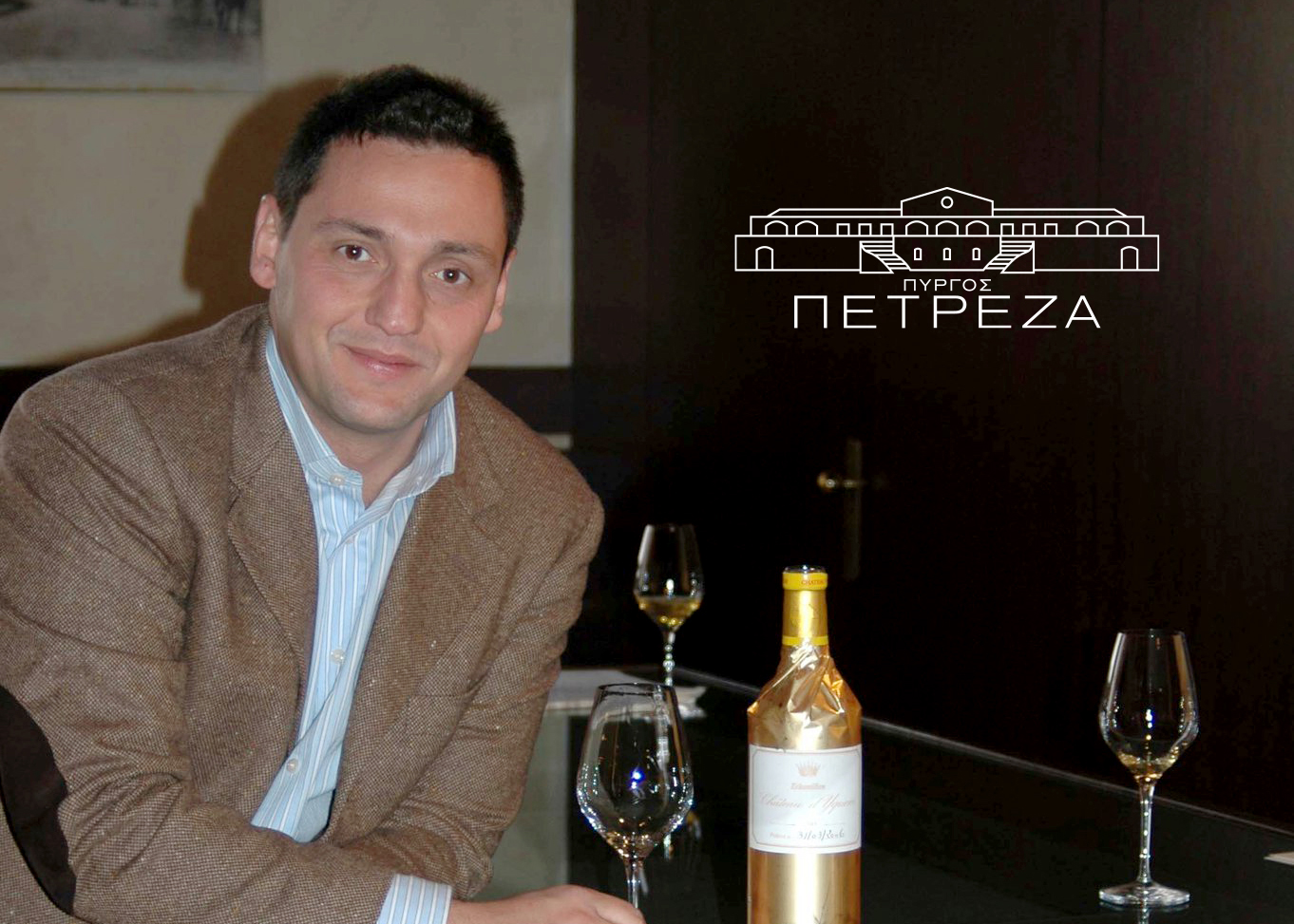 Dinners
Our next destination is Northern Italy with Giorgos Foudas as our travel companion.
Pyrgos Petreza invites you to a taste destination to Northern Italy, guided by Giorgos Floudas and our chef, Miltiades Kiouka.
The event will take place on Saturday, November 17, at 21:00. The reservations are limited, so it is good to book your reservation in advance.
The choices of wines and their presentation will be made by Giorgos Floudas and will be accompanied by a special Italian menu created by Miltos Kiikas, with unique Italian dishes that he loves and for sure are going to be your favorite as well.
Giorgos Floudas is the owner of Trinity Wine and one of the most prominent wine professionals in Greece and does not cease to constantly impress us with his wine-tasting skills. He began his career as an oenologist in Bordeaux with a traineeship at the Hatzimichalis Estate.
Giorgos Floudas has been a judge in many international competitions, gaining great experience and breadth for the world's wines. Furthermore, he has been a columnist in various magazines such as Onoohoos of Kathimerini, EY, Wine Plus, The News of Oine and Gourmet of Sunday's Eleftherotypia.
WELCOME & ANTIPASTI
PROSECCO DI VALDOBBIADENE DOCG SANTA MARGHERITA
PRIMO PIATO
Καραβίδα Roll με τραγανό Ταλιολίνι, Γλυκοπατάτα, micro greens, φινόκιο
VETTE SAUVIGNON BLANC TENUTA SAN LEONARDO MAGNUM
VIGNETTI DELLE DOLOMITI IGT
SECONDO PIATO
Capelleti γεμιστα με ραγου μοσχαρι ''bolognese'' άγρια μανιτάρια τρούφα & παρμεζάνα
MASSOLINO LANGHE NEBBIOLO DOC PIEDMONTE
Αγριογούρουνο με ζεστή πολέντα, κάστανο ψητό, κυδώνι & κεδρόσπορο
BARONE RICASOLI CHIANTI CLASSICO RIRSERVA
'ROCCA GUICCIARDA'
DOLCE
Tiramisu με καραμελιζέ κέικ espresso
GRAPPA BIANCA DI TENUTA SAN LEONARDO 500ml
Price: 60€