27.11.2018
Chefs table with Giorgos Floudas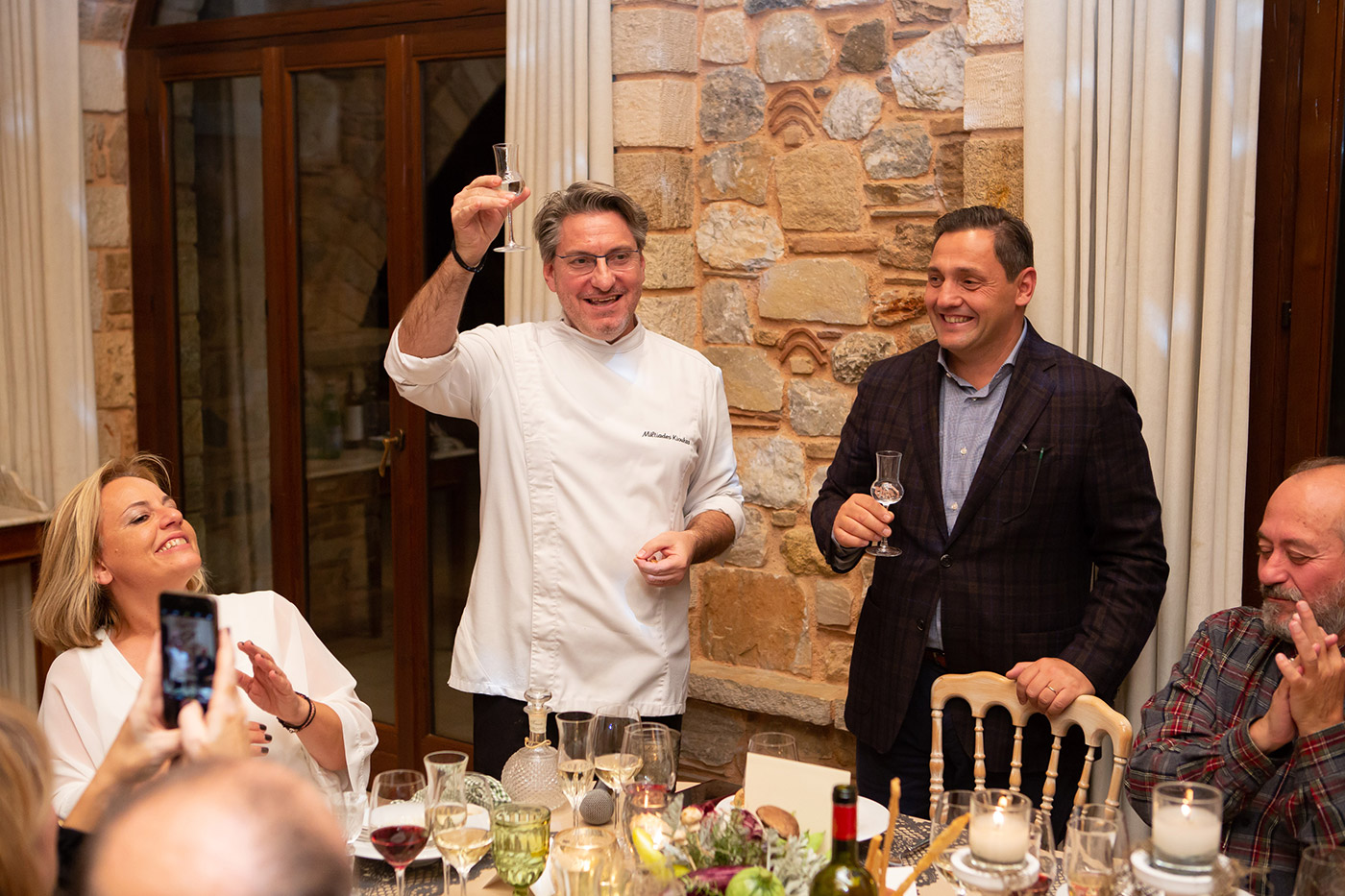 Dinners
Those who attended the event on November 17 knew that the tastes of northern Italy would be impeccably represented by our chef Miltiadis Kioukas and would find the best ally in the choices of Giorgos Floudas.
The evening began with a Prosecco di Valdobbiadene Docg Santa Margherita, accompanied by a pizza box that contained three different variations of pizzas, not as classic as you have in mind.
First dish, roll crayfish with crispy tallinn, sweet greens and finnoki. Definitely a dish that you do not taste often, so you also wanted a special wine to taste deliciously. The best of a VETTE Sauvignon Blanc of 2016. A white wine that stayed with us as one of Giorgos Flouda's favorite choices.
Then a Massolino Langhe Nebbiolo Doc Piedmonte took place. A red wine with intense flavor that could not fit better than anything other than a Capelleti dish stuffed with bolognese beef, wild truffle mushrooms and parmesan.
Followed by Barone Ricasoli Chianti Classico Rirserva "Rocca Guicciarda" with a delicious wild boar with warm pesto, roast chestnut, quince and kernel. A synthesis of flavors that literally took off the night.
The trip to Northern Italy was completed with a Grappa Bianca Di Tenuta San Leonardo which was beautifully accompanied by the special Tiramisu by Miltiadis Kioukas.
The only certainty is that flavors, aromas and colors are something that we will not forget easily from this evening.