21.02.2020
A summer wedding party at Pyrgos Petreza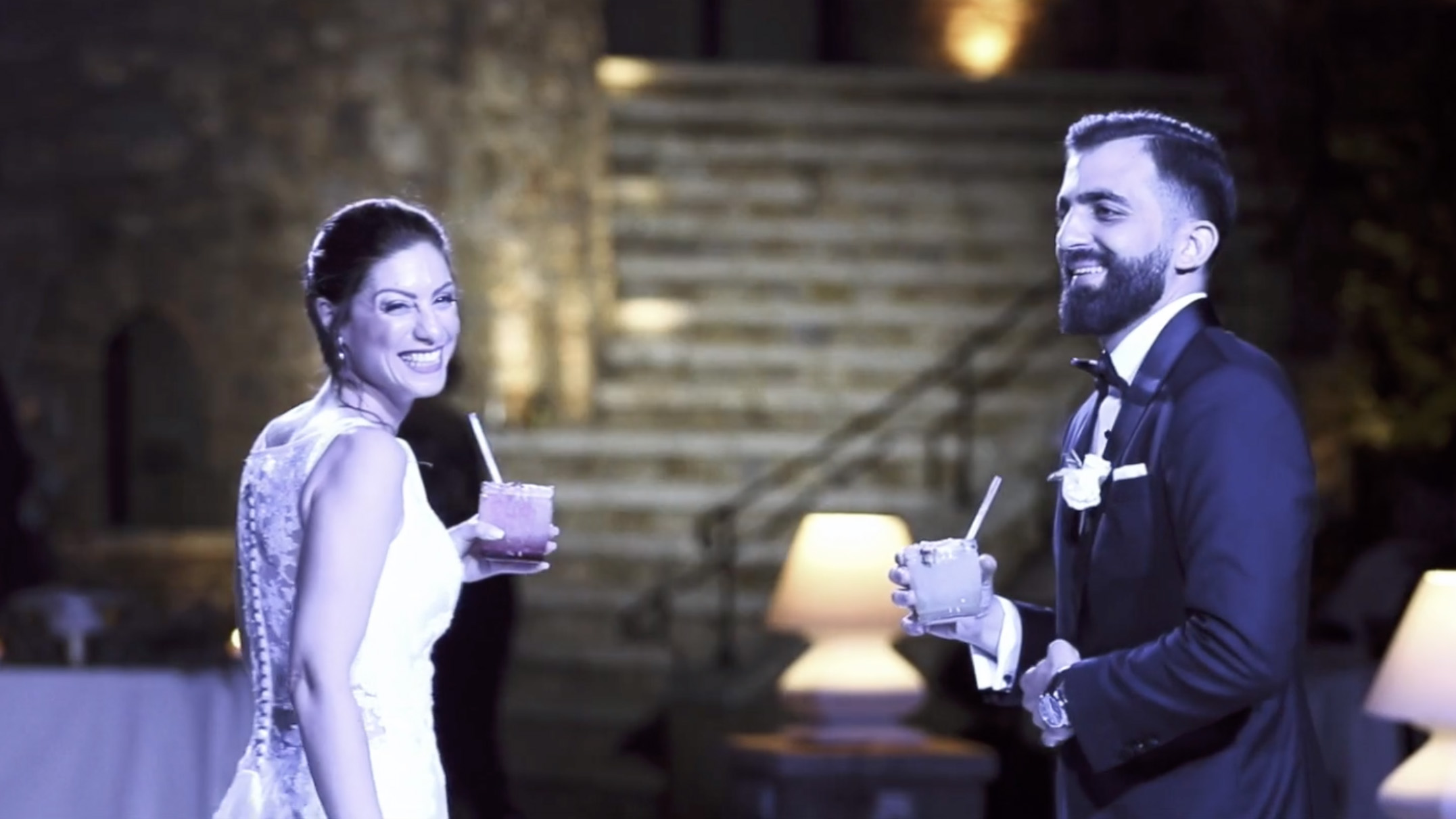 Weddings
Stella and Andreas' wedding video will take you to the magic of their special day.After a romantic marriage proposal in lovely Vienna the couple decided to get married on a beautiful summer day by holding a romantic wedding. Pyrgos Petreza was the ideal location to host this summer love celebration from which nothing was missing! A gorgeous bride in an elegant bridal creation by Pronovias in silk and lace, meets a charming groom in a chic suit by Papadogamvros and both exchange vows of eternal love, flooded with happiness.Galakteros Event Production curates the lighting and sound at their wedding reception by taking off the party that followed in which the beautiful couple enjoyed until the morning with friends and family. Enjoy this wonderful wedding video, beautifully edited by "We Love To Create" and enjoy every unique snapshot of this beautiful summer wedding
The bride shared with us: "We met at work. After a while of getting to know each other we became a couple, and after seven years of relationship came the marriage proposal. The marriage proposal was made at a romantic restaurant in Vienna. As Nikos has included in the teaser Andreas used to call me his wife to tease me and I was telling him I'm not, so that's what the marriage proposal happened. When I told him I wasn't, he asked me if I wanted to be. of course I said yes

"The décor we wanted to be elegant chic style but at the same time it was also "warm". So we chose white flowers and specifically white peonies and foliage-olive branches. In addition there were candles on the tables to give the warm-romantic tone we wanted. »

"Pyrgos Petreza was perfectly illuminated and decorated. The tables had entered the flowers in golden ceramics along with candles and golden stones.
He had set up a track with discoball that was very impressive and predisposed people to the party that would follow, combined of course with the awesome bar and DJ that was close to the track for obvious reasons."
TEXT: Love4Weddings
VIDEOGRAPHY : WE LOVE TO CREATE
VENUE : PYRGOS PETREZA
WEDDING DRESS : PRONOVIAS BARCELONA (GREECE)
GROOM'S ATTIRE : PAPADOGAMVROS
EVENT PRODUCTION : GALAKTEROS EVENT PRODUCTION