23.06.2020
A summer seafood dinner at Pyrgos Petreza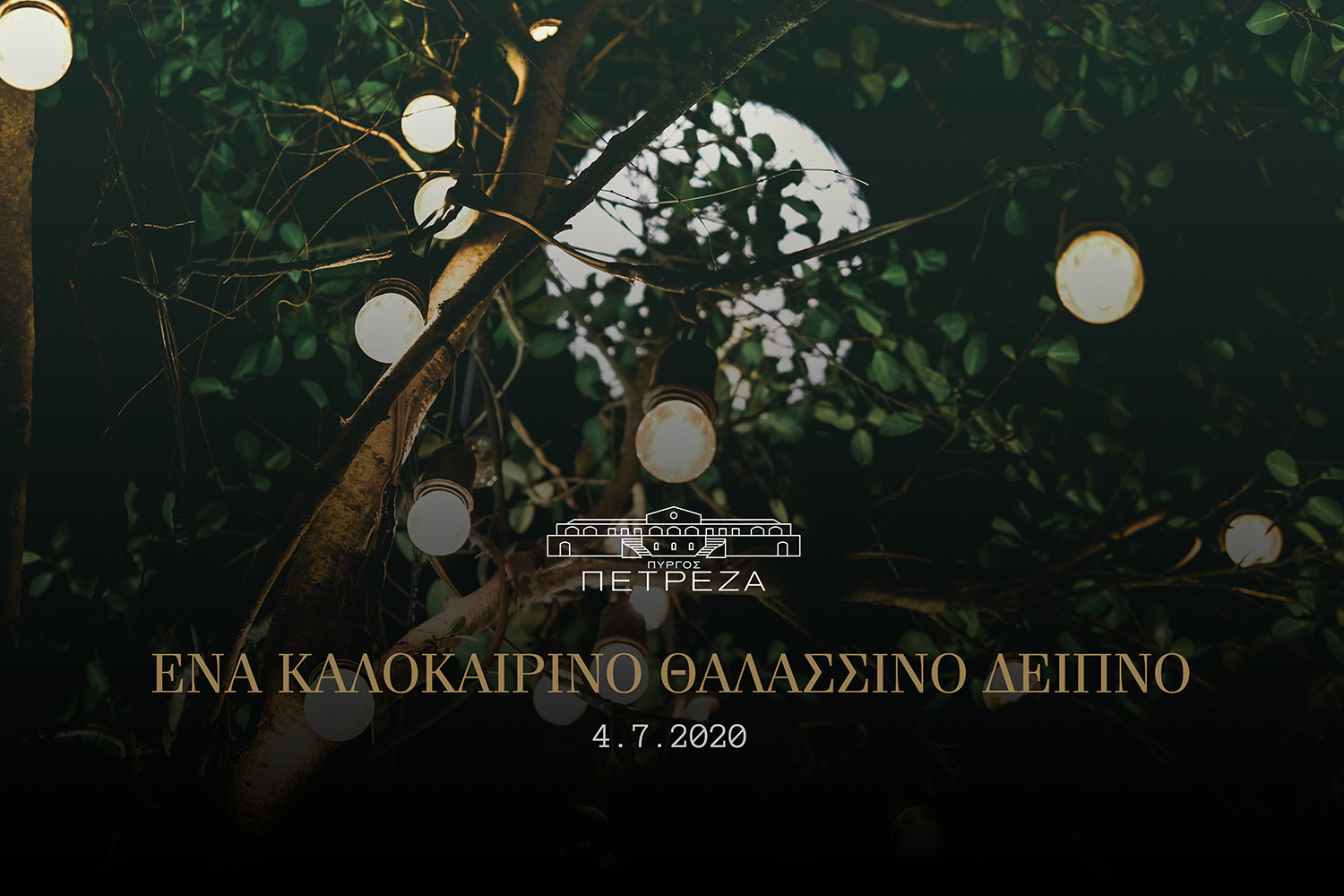 Dinners
Our chef's relationship with what the sea produces lasts for years and is well known from our previous nights. But now it's time to enjoy it in all its glory. Those who love fish and seafood will have the opportunity to enjoy a unique culinary experience that will bring us closer to the richness of flavors offered by the sea and the Greek summer, through the special suggestions of our chef Miltiadis Kyukas and his team.

But what most people may not know is our special relationship with Anastasia Fragou's winery. A relationship that starts in our school years and lasts to this day. Once with Anastasia Fragou, we shared the same desk, today we share our love for good wine and gastronomy! On Saturday, July 4th we will enjoy her unique creations in our garden, the day before the full moon of July.

Welcome Menu 20:30 - 22:30
Zucchini & shrimp dumplings with yogurt & chili
Baby roast potatoes, fresh horseradish, olive oil & fresh herbs
Roasted anchovy with lemon puree, fig sesame sauce
Fried squid with tarama cream & bergamot
Marinated fish in can, octopus, mussels, and warty venus.
Ladenia Kimolou with marinated anchovies, aubergine puree, and arugula
Beetroot, sour mizithra, balsamic vinegar
Greek salad with Kefalonia feta cheese & extra virgin olive oil

Menu:
Cold melon soup, tartar made of pelagic sea bass, green apple, crostini tzatziki
Shrimps with aromatic Spanish rice, squid, tomato & corn cream
Gilthead fillet with asparagus, mousseline lemon potato, truffle, roasted almonds & sauce with fresh onion
Crema Cotta with Sorbet green apple & Florentine pistachio


Seats as always limited. Your reservation is made online or by phone at 210 6039396 to 1/7/20.

Participation cost: 75€ (Includes menu & wine in unlimited consumption).
The deposit of the amount is required in a bank account.