08.07.2020
A summer evening at Pyrgos Petreza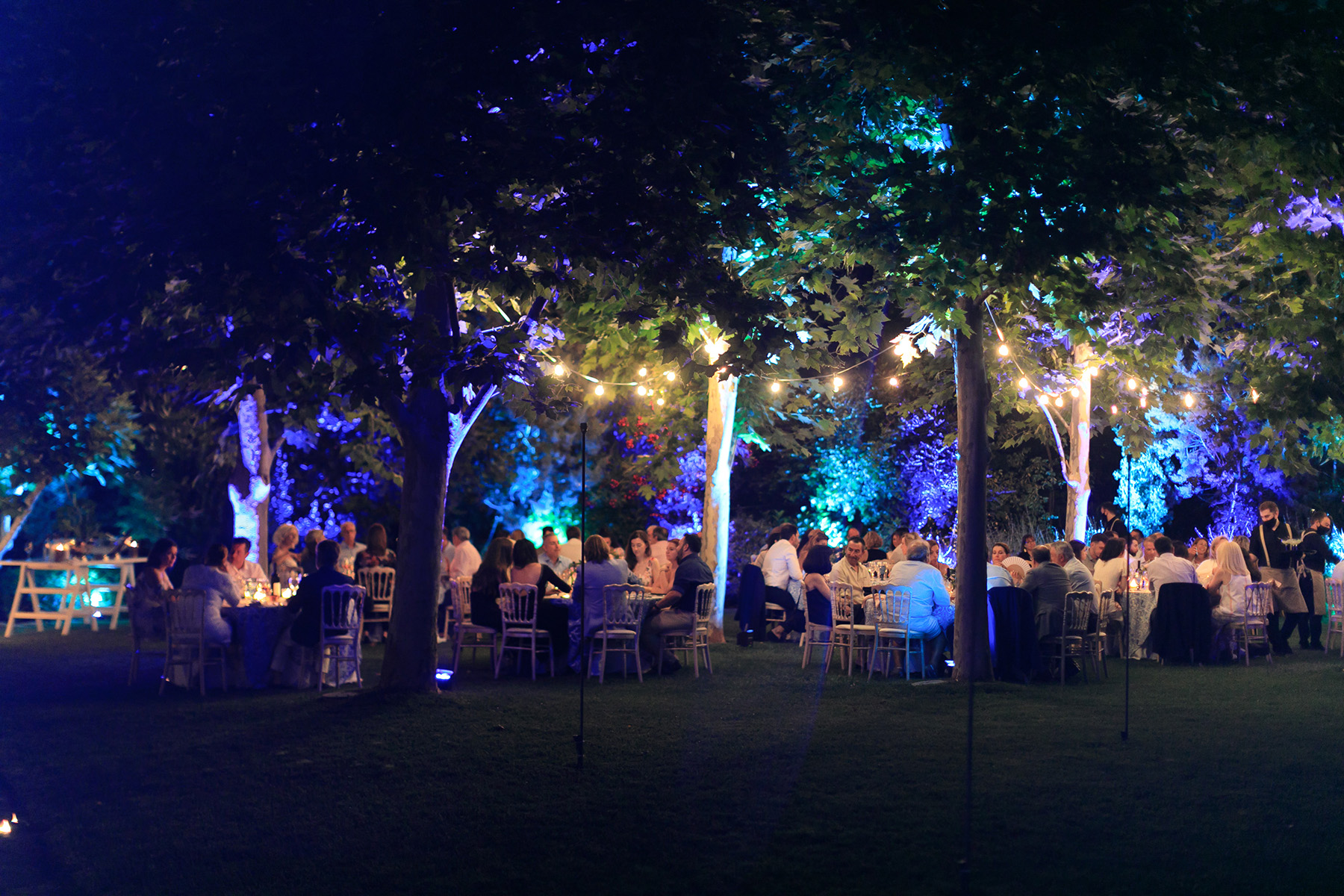 Dinners
This summer is not going to be like the ones that we are used to. We need to be careful, and maybe a little more effort from our side must be used, to come closer to our beloved ones, to relax and do what we know better than anything else: How to organize dinners of refined gastronomy, with wines from the most exquisite producers and gather people who know how to appreciate and enjoy them.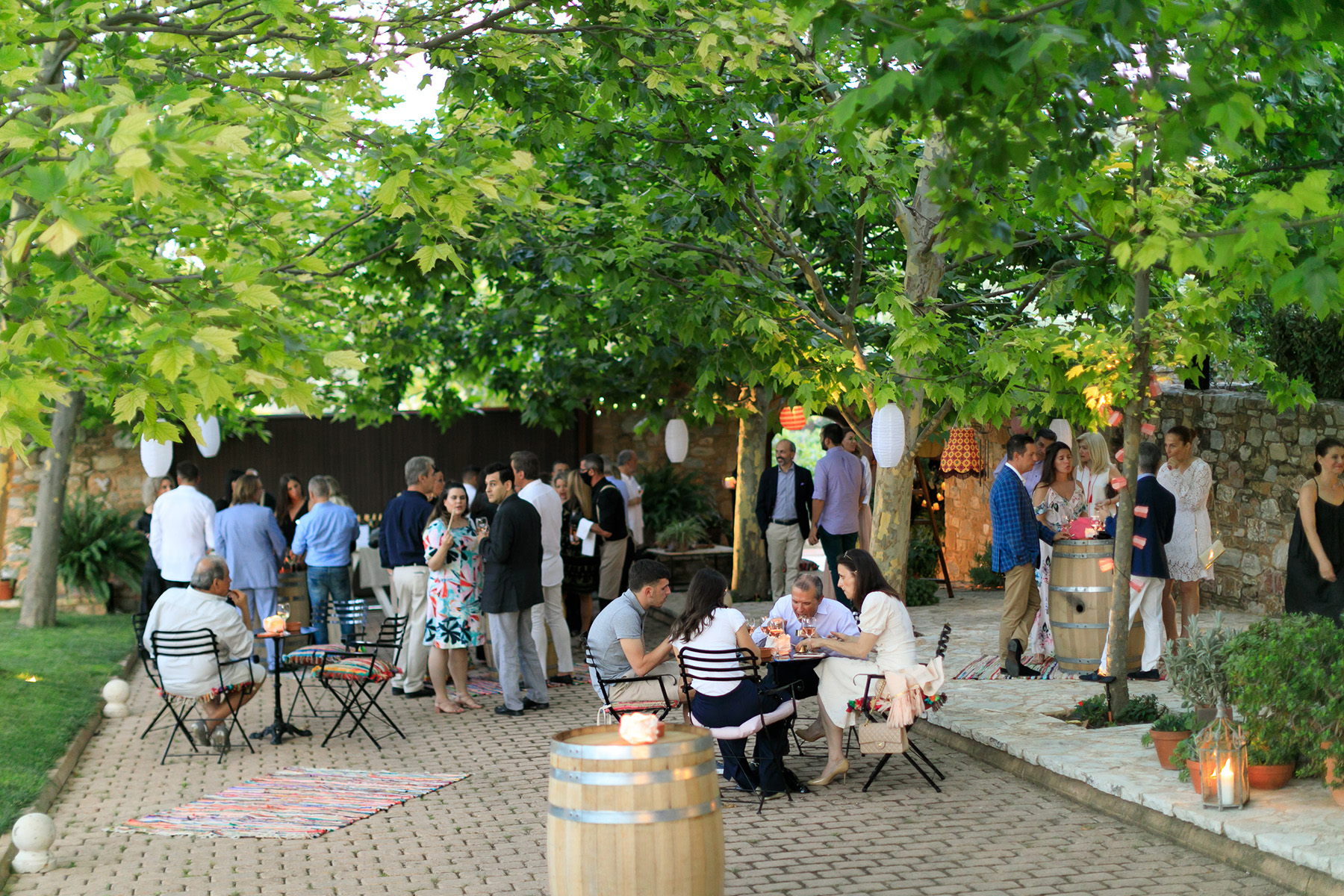 At this dinner, the star of the night was the summer that lies above us. You could even feel it from the first steps in the entrance of Pyrgos Petreza when you were standing bellow the plane trees and next to the vineyards, the greeting started with the wines of Ms. Anastasia Fragkou accompanied with the first appetizers of the Chef Mr. Militades Kiouka and his team. Then the shilly-shally started... which wine should I try and start first?
In our group, some of us started with the 'Soul' of Ms. Anastasia Fragkou, while some others with the 'Heart', but once the seafood appetizers made their appearance, we tried the superb Retsina which was an incredible combination with the roasted anchovies and the puree of lemon and even more with the fried calamari with mouse tarama & bergamot.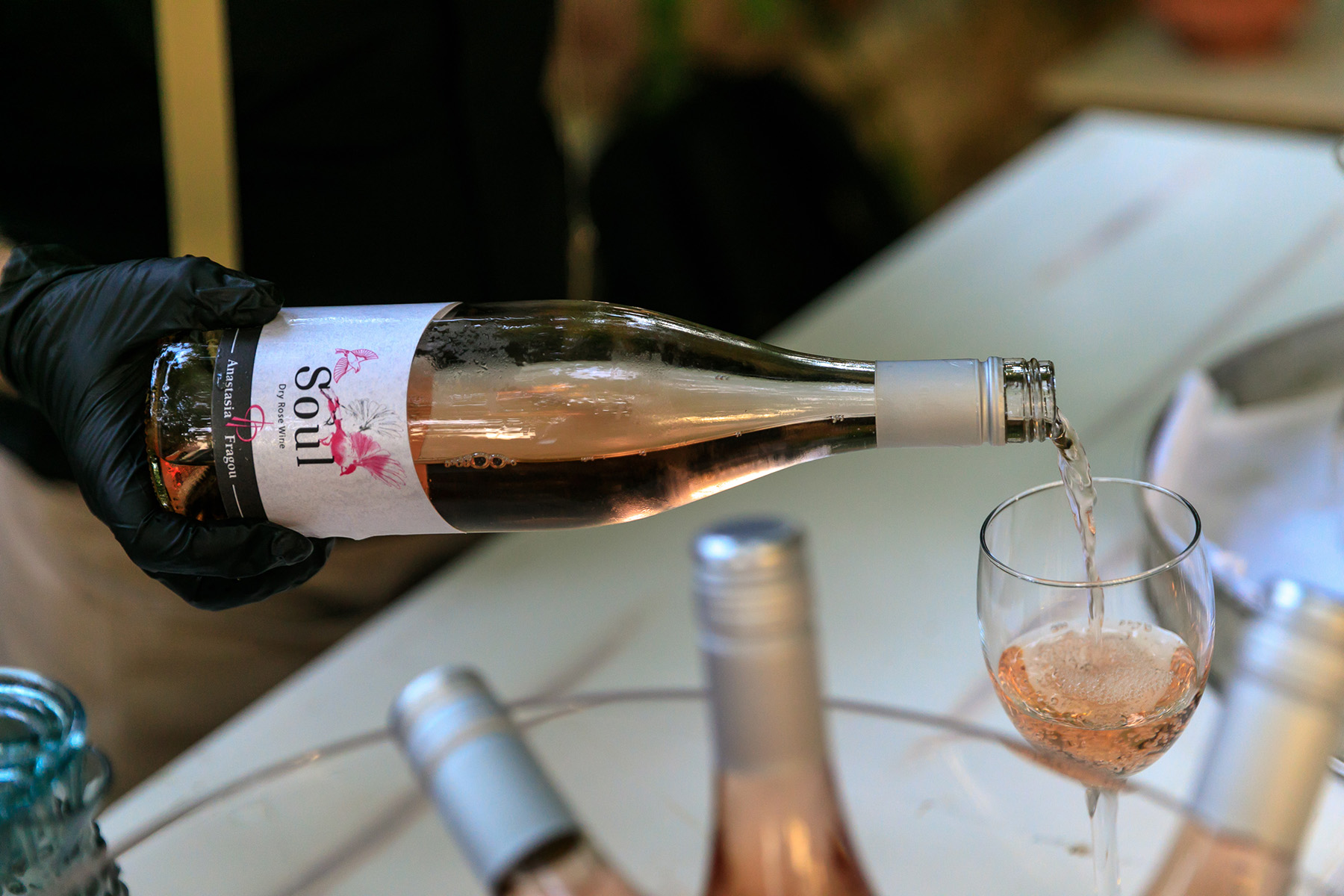 The Chef with his team was preparing the appetizers on a bench in front of us, where you would wish you could stay and admire them for hours. They even made marinated fish, squid ward, mussels& quince in a can, and believe us, you have not experienced a better appetizer... In a can.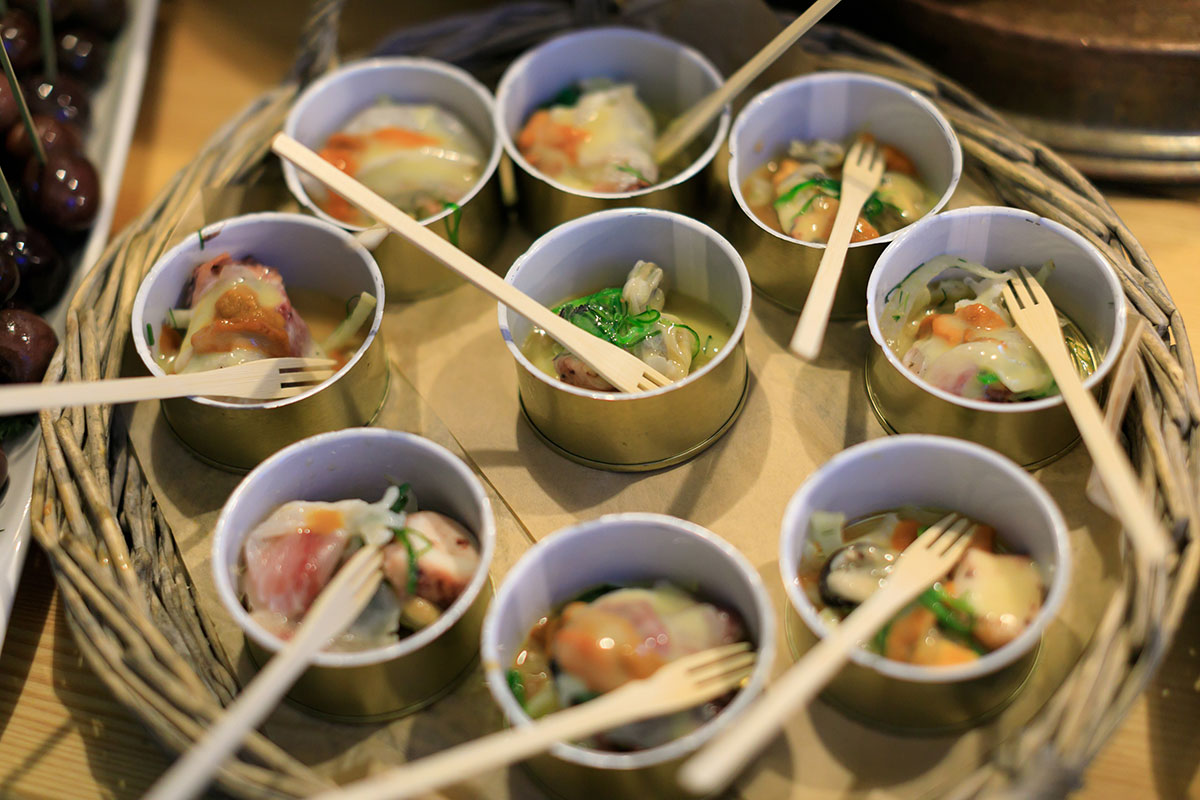 Continuing the night, after tasting all the snacks, appetizers and wines (we even tasted a donut of zucchini topped with shrimps). Then we moved from the entrance to the main garden of the Pyrgos Petreza, where a lot of rotators where waiting for the rest of the Dinner. Ms. Akrivi Mpelmpa confessed to us her unique and special bond with the Pyrgos Petreza and the winery of Ms. Anastasia Fragkou. These two ladies did not only share the same desk during their school years, but they also have their birthdays with only one day difference, so we celebrated their birthdays with a cake, and then we started the meal in a cheerful mood.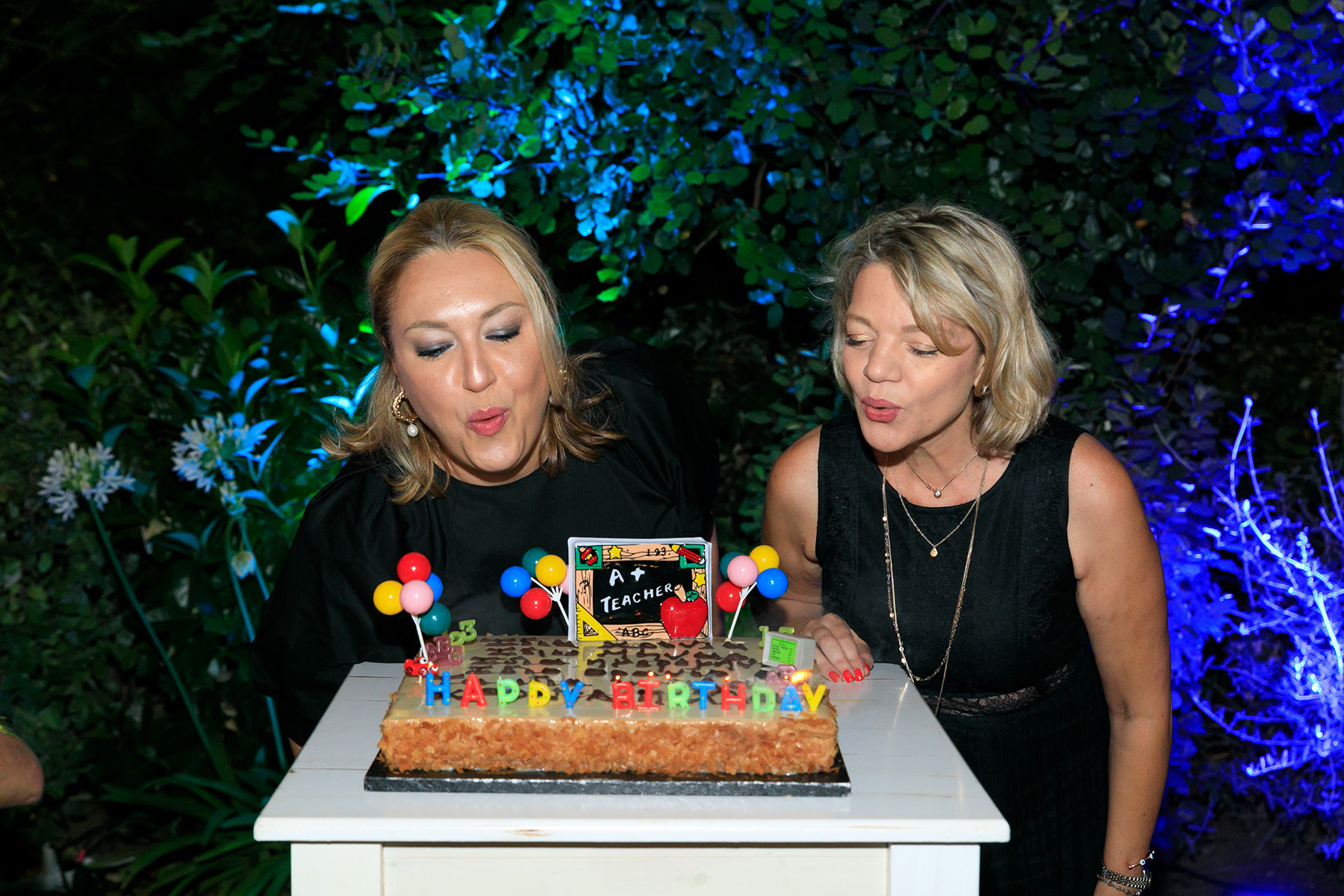 The first dish of the night was a chilled summery soup with melon, tartar from pelagic sea bass, green apple served with a crostini with tzatziki. Regardless to say how tasteful, refreshing, and aesthetically pleasant dish it was, with which we accompanied our Savvatiano which was exclusively selected from Ms. Anastasia Fragkou.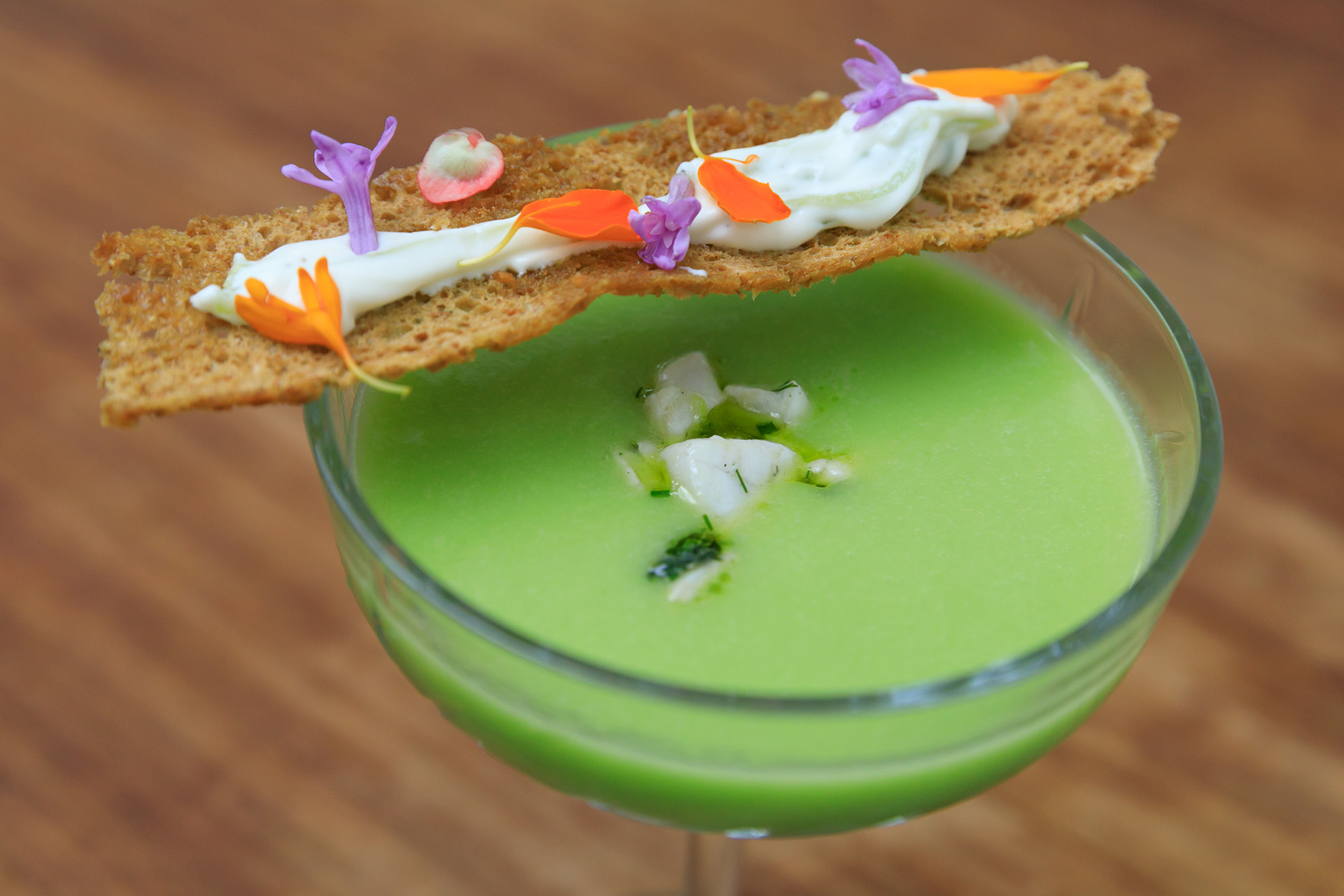 The second dish was fragrant Spanish rice topped with shrimps and blended with calamari, tomato, and crème from corn, which we combined with a charming rose Agiorgitiko wine of Ms. Anastasia Fragkou. At this point, the discussions and the bets about the ingredients that give these exquisite, delightful flavors and the rich in aromatics dishes started. Then, we asked our questions to the Chef and after a few minutes, the lovely waiters of the Pyrgos Petreza shed light on all of our questions. This little game continued with our next dishes as well.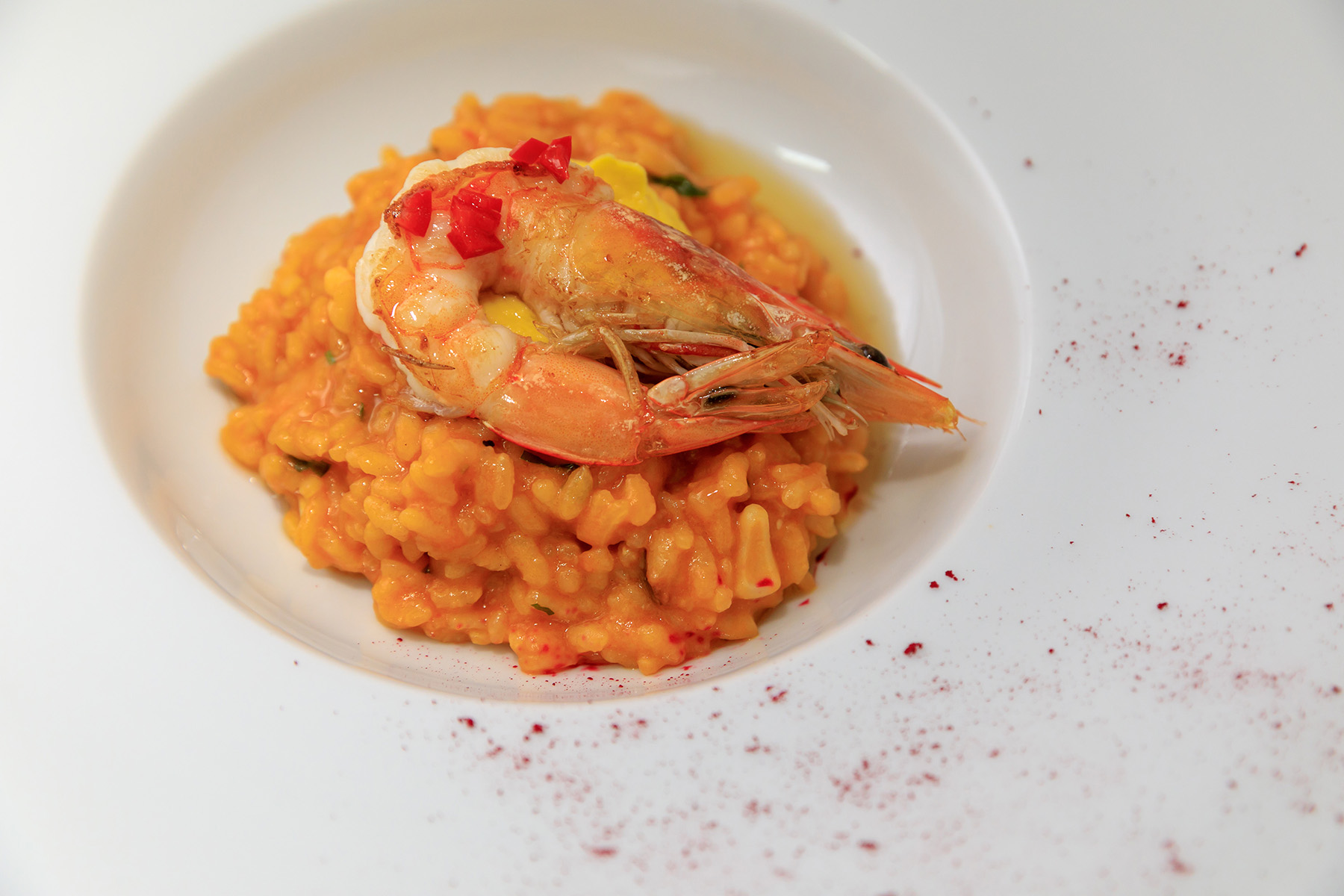 Our main dish was a fillet of gilt-head beam combined with asparagus, mousseline of lemon potato, truffle, roasted almonds, and sauce from the fresh onion. Perhaps it's by far the most well-cooked fillet of gilt-head that we have ever tasted, perfectly combined with the preeminent Malagouzia of Ms. Anastasia Fragkou. It's like you have the entire summer in a dish!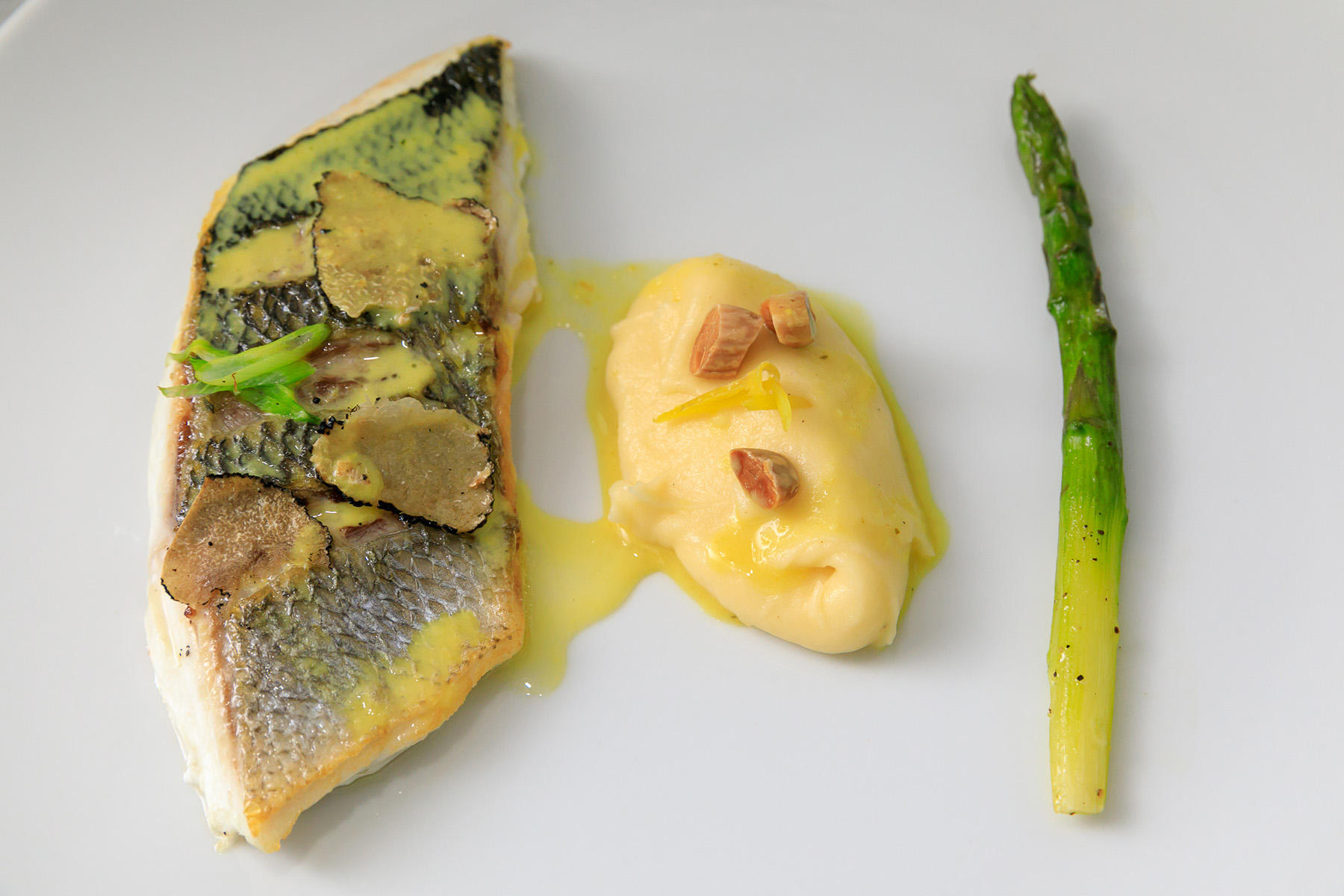 Summer without ice-creams and cocktails don't exist, so to finish our delightful night we had a refreshing green apple sorbet with a floaty Crema Cotta and a crunchy Florentine with pistachio which was served with a meticulous cocktail of an aged Tsipouro of Ms. Anastasia Fragkou, made with the signature of Ms. Natasa Sourmpet in collaboration with our Chef.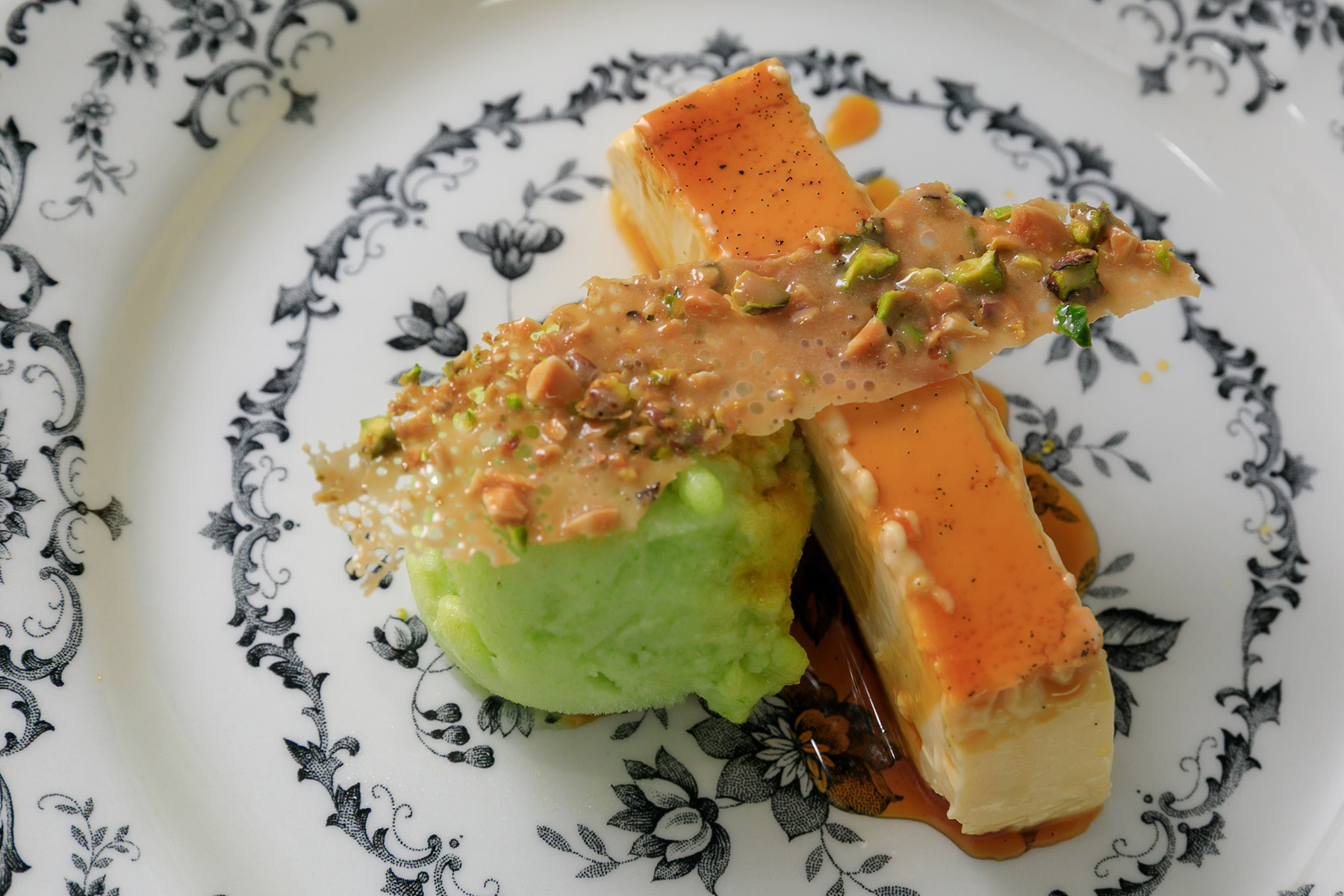 And like that, a majestic night came to its end as it started, for our idea of the perfect Greek summer.