08.07.2020
A summer evening at Pyrgos Petreza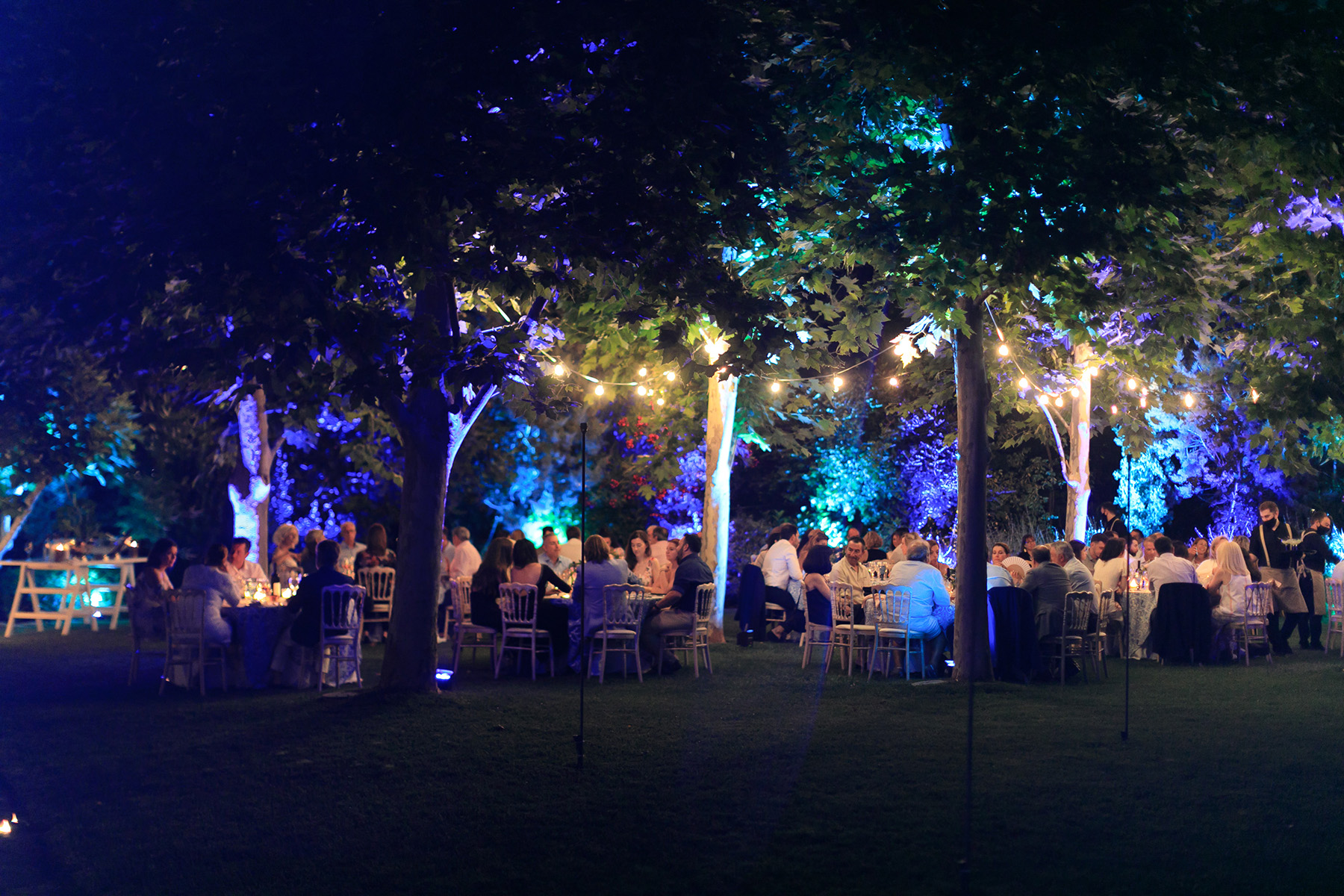 Dinners
This summer may not be like the ones we're used to, but it's still an opportunity to connect with loved ones and indulge in our passion for refined gastronomy and exquisite wines. At a recent dinner, the star of the night was the summer itself, felt in every step under the plane trees and next to the vineyards. Ms Anastasia Fragkou's wines and Chef Mr Militades Kiouka's appetisers made for a stunning start to the evening. With so many incredible wines, the difficult decision was which one to try first. Let's make the most of this summer and create unforgettable moments with those we cherish.
Our group was fortunate enough to experience the soul and heart of Ms Anastasia Fragkou. We were treated to an incredible seafood appetiser paired perfectly with a superb Retsina. The Chef and his team carefully and precisely prepared each dish before our eyes. We indulged in marinated fish, squid ward, mussels & quince in a can - a genuinely unforgettable appetiser. The night continued with various delicious snacks and wines, including a unique doughnut of zucchini topped with shrimp. As we moved to the central garden of Pyrgos Petreza, we learned of the special bond between Ms Akrivi Belba and the winery's owner, Ms Anastasia Fragkou. These two remarkable women shared a desk during their school years and birthdays only one day apart. We celebrated their birthdays with a cake, setting the tone for a joyful and unforgettable meal.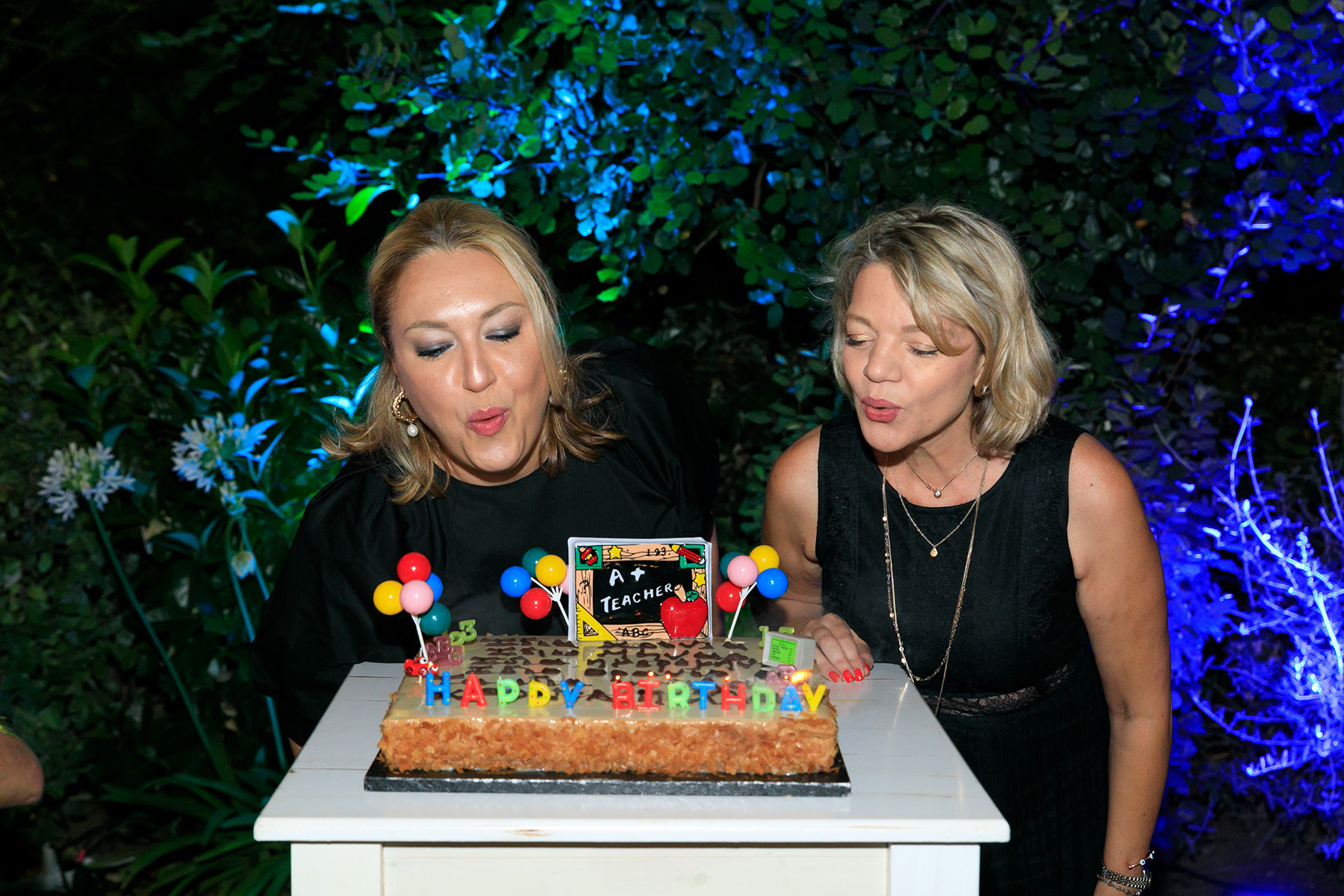 The initial course was a refreshing and visually appealing chilled soup composed of melon, pelagic sea bass tartar, and green apple. The dish was seamlessly paired with a carefully selected Savvatiano by Ms Anastasia Fragkou.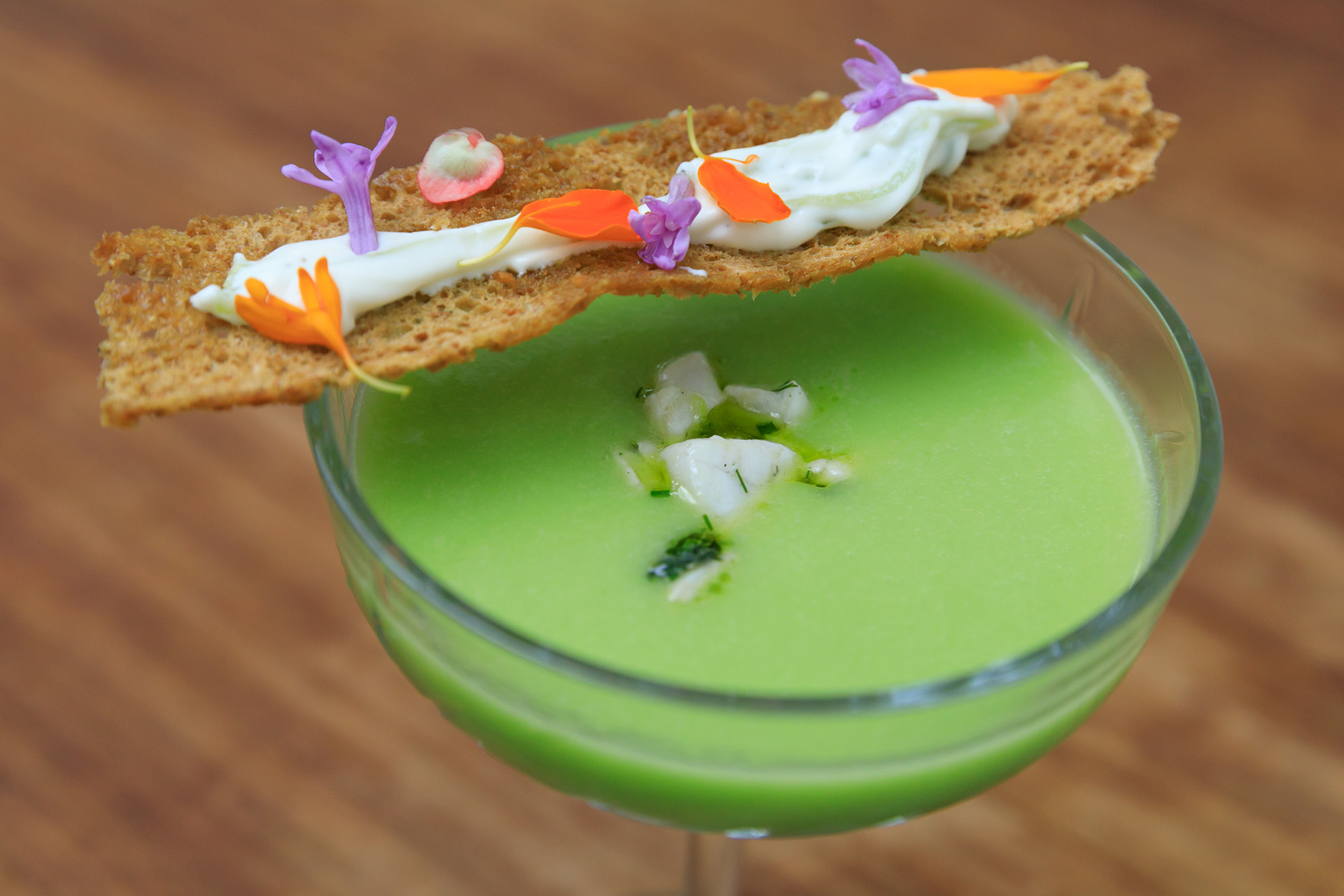 The delightful flavours and rich aromas of the fragrant Spanish rice topped with shrimp and blended with calamari, tomato, and crème from corn left us in awe. We couldn't help but wonder about the ingredients that made this exquisite dish so flavorful.
Thankfully, the Chef and the lovely waiters shed light on our questions, adding to our appreciation of the dish. The fillet of gilt-head beam combined with asparagus, mousseline of lemon potato, truffle, roasted almonds, and sauce from the fresh onion was cooked to perfection and paired perfectly with the Malagouzia of Ms Anastasia Fragkou. It truly felt like the entire summer was encapsulated in this dish.
To end our fantastic night, we had a refreshing green apple sorbet with a floaty Crema Cotta and a crunchy Florentine with pistachio, which was served with a meticulous cocktail made with the signature of Ms Natasa Sourmpet in collaboration with our Chef.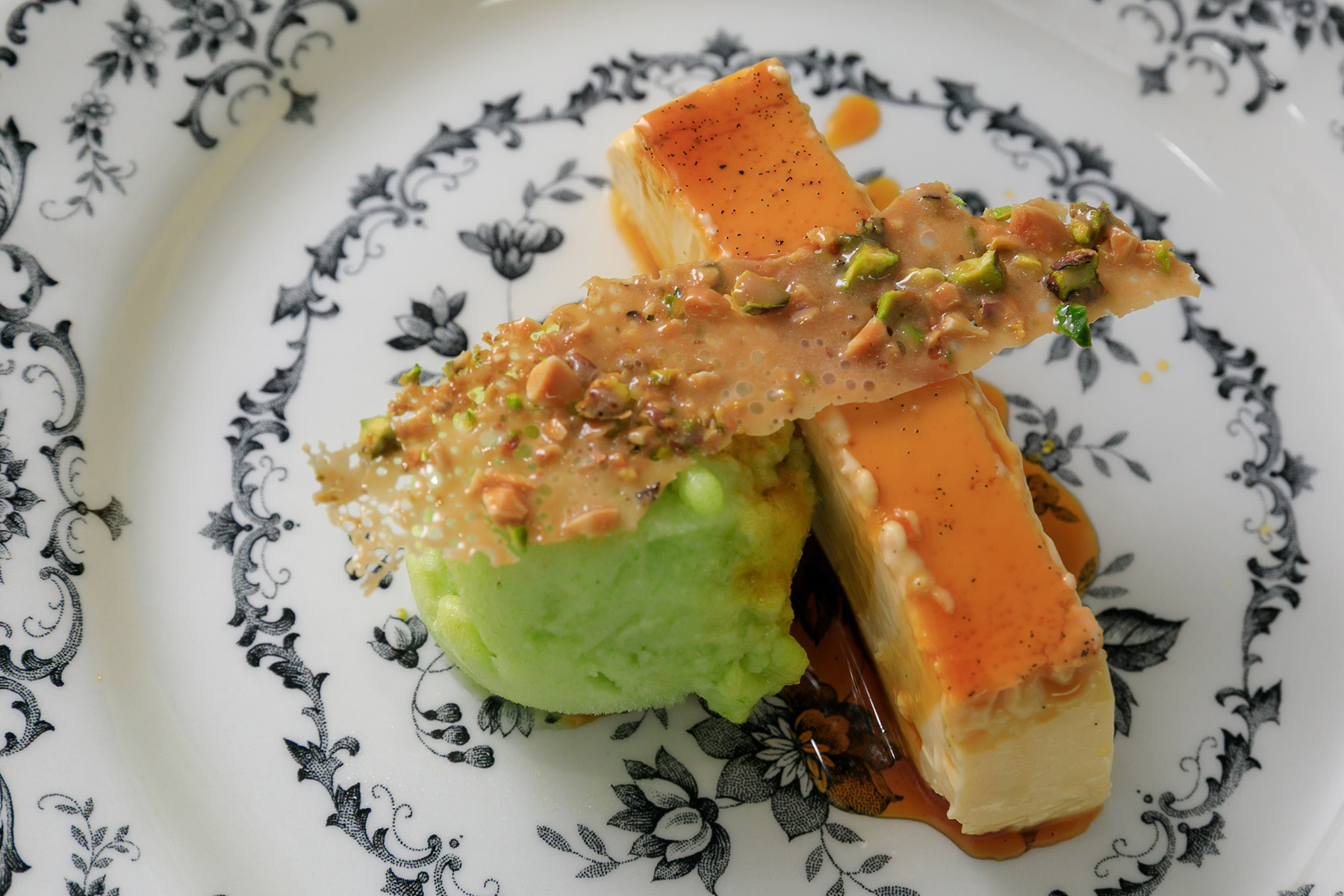 The Greek summer night that we had imagined so perfectly ended just as it had begun - with a touch of majesty.