31.12.2018
Coming up: Chef's Table with Vaggelis Gerovasileiou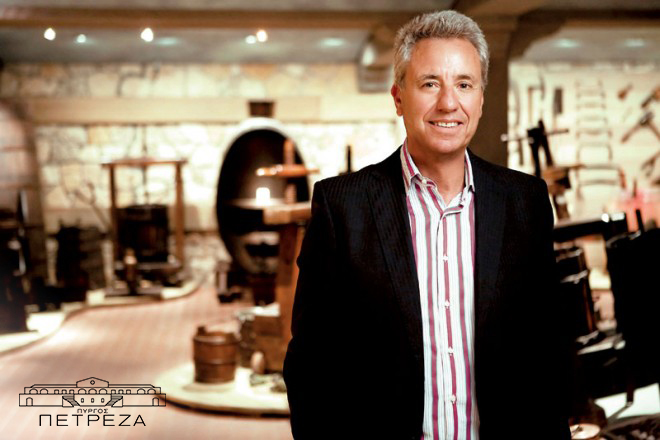 Dinners
When the North meets the South.
Pyrgos Petreza, welcomes the new year and invites you to a unique Chef's Table with Vangelis Gerovassiliou presenting legendary wines of Ktima Gerovasiliou, where our chef Miltiades Kioukas will create unforgettable dishes.
The event will take place on Thursday 17th of January at 21:00.
The reservations are limited, so it is good to book your reservation in advance. You can make the reservation either online or over the phone 210 6039396. Deposit required to bank account.
Participation fee 75 euro / person
Menu
Ανοικτός λαχανοντολμάς με γαρίδα τραχανά αυγολέμονο – Μαλαγουζιά 2018
Φιλέτο κοτόπουλο με κρέμα από λωτό, κρούστα φυστικοβούτυρο, ανανά, basmati, σουσάμι άσπρο & μαύρο – Chardonnay 2017
Ραβιόλι με ορτύκια, φρέσκια μαύρη τρούφα & παρμεζάνα Reggiano – Avaton 2015
Rib eye Black Angus με πουρέ γλυκού κρεμμυδιού – Syrah 2015
Λευκή σοκολάτα με εσπεριδοειδή – Γλυκειά Μαλαγουζιά 2015