11.11.2019
Christmas Dinner at Pyrgos Petreza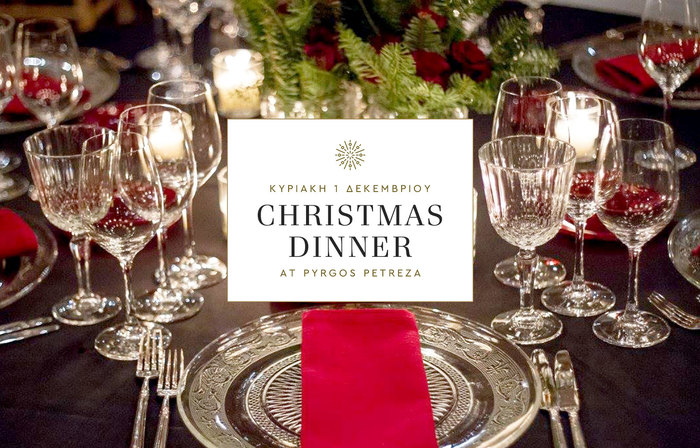 Dinners
Pyrgos Petreza begins the Christmas celebration on Sunday, December 1st, with a unique Christmas dinner full of surprises.
Lets celebrate and experience the magic of Christmas together, traveling to the mountains and seas to enjoy the most beautiful Christmas flavors from around the world.
The special menu of the evening is yet another unique creation by our Executive Chef, Miltiadis Kioykas.
The seating for the Christmas Dinner will be, as always, limited, so anyone who wants to experience this unique experience with us should book directly at 210.6039396 and info@pyrgospetreza.gr
Price per person €75
Doors open at 20:00